Ascletis focus on breakthrough therapies for HBV clinical cure with subcutaneously injected PD-L1 antibody - ASC22 and Pegasys® as cornerstone drugs.
HBV Clinical Cure: ASC22 mechanism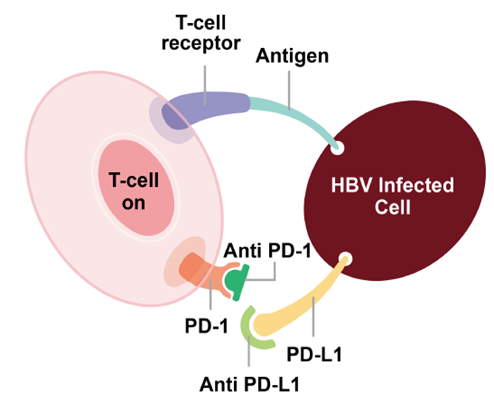 Prolonged activation of T cells leads to high expression of PD-1. By blocking the connection between PD-1 and PDL-1 through PD-1 antibodies or PD-L1 antibodies, T-cells can remain activated and exert immune functions, ultimately leading to clinical cure.

---
In the area of chronic hepatitis C, Ascletis has twoall-oral regimen, among which ASCLEVIR®/GANOVO®regimen has been approved for marketing for marketing in China by National Medical Products Administration (NMPA).

---
Publications